MobileAccess Reader

Connect existing system with our readers and open doors with your phone
Where can you use the MobileAccess Reader?
Set up your access control system
Our MobileAccess Reader is suitable for doors, gates, turnstiles, and other access points, which you would like to open using your mobile phone.
The reader supports Wiegand, RS-232 and RS-485 communication protocols and uses an encrypted OSDP protocol. These universal protocols ensure compatibility with the majority of existing control units, as well as high degree of security. User identification is done by contactless 13,56Mhz media (Mifare, DESFire, LEGIC) or via a mobile device with Android / iOS.
Requirements for system installation:
Electronic door locks.
Your existing access control system.
Depending on the scope of your project, the installation may require some structural modifications.
Management of the MobileAccess Reader
Mobile key management and system settings are done either via the existing access control systems or through our distribution server.
Thanks to our system's full integration with the ID Cloud platform, you will be able to easily create and send mobile keys to new user's devices directly from your user application with the help of our APIs and SDKs.
Distribution and setup of mobile keys according to your needs is also possible directly from the ID Cloud web interface. For both, you just need a login and a password which you will receive as a part of your order.
Mobile keys are sent to new users automatically when data is filled in via a remotely encrypted channel by QR code, e-mail or SMS. These can be set up as time-restricted depending on required settings.
Payment for devices/users
Usage of contactless smart cards and NFC tags is completely free of charge.
Usage of contactless smart cards and NFC tags is completely free of charge.
If you want to use your mobile device as an identifier, we charge a one-time mobile key payment. Mobile key credit is available in different volumes. The price of a mobile key with an unlimited validity is around 2€ (depending on volume ordered).
Opening doors with MobileAccess Reader
Opening by phone
1. Install the Mobile Key user application (available for free on Google Play or App Store) or your own application with the help of our APIs and SDKs.
2. The administrator will register your device and set up access rights.
3. You will receive a configuration SMS and an e-mail with a QR code that you will use to securely save your mobile key to your phone.
4. Tap the reader with your mobile phone, light up the display and the door will open.
What if my phone is not working?
IMAporter access control systems use NFC and Bluetooth 4.0+ technologies based on the purchased configuration. When you first start the Mobile Key user application, your phone will inform you which of these technologies are supported. Usage of the MobileAccess function requires at least one type of these technologies. Furthermore, it is necessary that the phone is operational at the time of identification.
If your phone runs out of battery, you can always open the door with an RFID tag, a smart card or a physical key.
Opening with tags or cards
You will need a safe tag or smartcard (MIFARE, DESFire, LEGIC) registered in the system. Hold the selected identifier near the reader and the door will open.
A big advantage of tags or cards is that they can never run out of battery. They can serve as a great backup solution or a solution for users who do not wish to use their mobile devices as means of gaining access to the building.
You will find complete manuals and videos on the Installation page. In case of a more complex installation or an integration with an existing access control system, we recommend you to entrust the process to a local assembly company which we will train if necessary. We are sure, however, that you will be able to manage the system by yourself.
How to install the MobileAccess Reader?
The reader comes as a part of your ordered package together with a set of configuration cards
RSW.04 installation manual.
RSW.05 drilling scheme.
How to use the Mobile Key user application?
The application is available free of charge on Play Store for Android or App Store for iOS.
How to use the ID Cloud platform?
You can find the web administration at http://my.imaporter.com. We will send your login and temporary password to your e-mail address after the processing of your order. Please change the password immediately after you log in for the first time in the personal account settings within the application.
Additional downloads
Accessories
You can buy power supply adapters, NFC tags and other accessories together with IMAporter systems.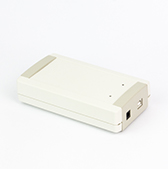 Desktop reader of secure ID media
Price: 179 €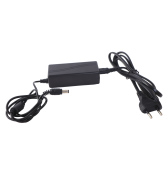 Power supply adapter 12V/1000mA
Price: 11 €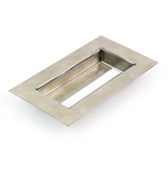 Stainless steel frame ANTIVANDAL
Price: 157 €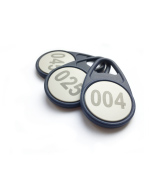 NFC tag Mifare
Price: 2.20 €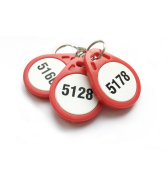 Unclonable NFC tag DESFire
Price: 3.80 €